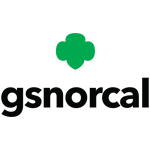 Girl Scouts of Northern California
Cloverdale Girl Scout Summer Fun Event!
450 W 2nd St, Cloverdale, CA 95425
May. 28th
Join us for a fun afternoon, 1:00-3:00 PM, of Girl Scout Summer Fun! Bring your family, bring your friends, and bring your good spirit! Kick off your summer the Girl Scout way.